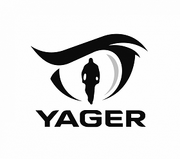 Yager Development is a video game developer responsible for Dead Island 2.
Overview
YAGER is an independent developer of computer and video games based in Berlin, Germany. Founded in 1999 by five dedicated developers and artists, our focus is the creation of vivid and meaningful AAA gaming experiences. Today, a team of 100-plus developers is busy at work bringing YAGER's vision of gaming to life.[1]
References
Ad blocker interference detected!
Wikia is a free-to-use site that makes money from advertising. We have a modified experience for viewers using ad blockers

Wikia is not accessible if you've made further modifications. Remove the custom ad blocker rule(s) and the page will load as expected.