| | |
| --- | --- |
| | Archives: #1 |
Flues are a pain. Still, one can still work when they are sick. Alockwood1 (talk) 00:22, October 2, 2012 (UTC)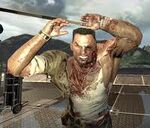 I think the badge for the "add 250 pages to categories" should have a different name and image. Maybe it could be called something like "The World Went Away" and could have this image:
ZanyDragon (talk) 02:08, October 17, 2012 (UTC)
Still haven't responded yet, I see. I just thought this image and name would make the badge look and sound much better.ZanyDragon (talk) 00:11, August 4, 2013 (UTC)
Homerun Baseball Bat
Edit
So I have been looking for any clue about the "HOMERUN BASEBALL BAT" that I have in my possession and can't seem to find anything online...maybe you know the answer.
So I was doing some online battling in the arenas with one other player. I was only at a level 10 or something like that but this player hands me a "HOMERUN BASEBALL BAT" and I can't understand why the one I currently have is different from the one that is always discussed in the forums or elsewhere online. (ALSO: I am playing on an XBOX360 version). Here is what my bat looks like and I want to know how to do the same thing to other weapons:
(1) The bat that I have has purple lettering when I select it (I got this bat as a gift from a player before I even found the purple skull if that means anything).
(2) The bat contains a FLAME on the bat at all times
(3) It only requires a LEVEL 1 to use
(4) Its characteristics are as follows:
 (i) DAMAGE: 56 + 40

(ii) FORCE: 102 + 45

(iii) DURABILITY: 51 + 34

(iv) HANDLING: 70

(v) 1X LIGHTNING BOLTS

(vi) +75% SKULLS

(5) THIS BAT NEVER REQUIRES MAINTENANCE....EVER. THE REPAIR SCREEN AT ALL WORKBENCHES SAYS ITS MAINTENANCE LEVEL IS 3648% AND THIS VALUE NEVER CHANGES
Have any idea what the hell I have on my hands???
Thanks.
JMO
Jonmorales (talk) 00:35, October 20, 2012 (UTC)
We've got someone deleting whole pages and replacing them with nonsence. Certainly grounds for blocking them for a while. Alockwood1 (talk) 23:04, November 1, 2012 (UTC)
Good to know. Alockwood1 (talk) 21:04, November 7, 2012 (UTC)
Thanks man, it's a shame to see you go but if shit's gotta happen it's gotta happen.—Riley Heligo 19:09, January 22, 2013 (UTC)

I've just saw the reason why you're leaving. I'm VERY sorry to hear that my friend.—Riley Heligo 19:12, January 22, 2013 (UTC)
Licensed Video Swap Tool
Edit
Hey there, Kryon78. My name is Doug and I'm a member of Wikia's Community Development Team! Wikia has recently updated a new admin tool for videos called Licensed Video Swap. This is a new tool that allows admins to quickly swap embedded videos on your wiki from outside providers (such as Youtube, Vimeo, Dailymotion, etc) to the same (or very similar) video that exists on Wikia Video. The benefit being that the videos hosted on Wikia Video are fully licensed and will never be removed for a licensing issues.
You can read about the updates to the tool on this staff blog. and I am available to help you if you would like any assistance switching any videos out on your wiki, it's your call. Thank you and have a good one!
TheBlueRogue
(profile)•(talk)•(email) 22:26, November 18, 2013 (UTC)
Hello :D, I wold like to request for a position in admin staff please. I really want this staff position and I'm usually always active on this wiki. I have 565 edits since early august and I'm ranked #10 on this wiki with 1,300 achievment points. I really want to become and admin and be more useful on this wikia :D.
(Feoba Airashi (talk) 21:35, November 21, 2013 (UTC))