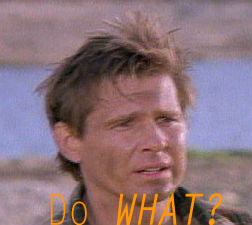 A WARNING ahead; My Family and Ancerstors are/were Finnish, so I wasn't raised until like 13, with the English language, so my Grammar ain't perfect, but I keep working on it; I like sharing experiences and contribute tips and knowledge, and that is what a Wiki is about, isn't it? So thx for your understanding.
About Dead Island, best game in the World!
Edit
Dead Island is the BEST Game in the World, because it is:
Fallout3OblivionLeft4DeadStalkerDiablo2-ish, so in my opinion, it includes some of the best things from all those Games. It's got its edges and quirks, but it's running stable and fast, and you don't even need anything but Patch 1 to a have a blast with it, just turn Steam autoupdates off and your safe.
Modding is easy, and it's fun. Always has been!
Edit
First of all, you can exchange ALL Files from Version 1.0.0 and 1.2.0, but the Pak's have 1 little difference: in 1.2.0, under Data2.pak, they added 2 Files in "panel/" 1 with dds and 1 with another extension I forgot, so it is not recommended to use the 1.0.0 Pak (if, like me, you made mods and carried them over to 1.2.0), because it's missing the 2 files. But every single *.scr and others like *.xml are INTERCHANGEABLE between Versions, since the Dev's didn't touch most of them.
Some good changes I did (for the Hell of it):
skills/default_levels.xml PenaltyOnDeath = 0
maxammo = alle 4 Entries set to 10x (add a '0' at the end of the existing Value :D)
JumpMaxHeight = 102 (20% higher Jump)
JumpMinHeight = 102 (same)
---
skills/purna_skills.xml

LootAmmoWeightMod = 0.0 ( to fix the Bug with Ammo dupeing and thrown weapons having NEGATIVE Ammo)
scripts/varlist_desaturate.scr
VarVec3("v_desaturate_factor_lum", [0.01, 0.01, 0.01] )
VarVec3("v_desaturate_factor_mask", [0.0, 0.0, 0.0] )
VarVec3("v_desaturate_tint", [0.01, 0.01, 0.01] )
VarVec3("v_desaturate_tint_masked", [0.01, 0.01, 0.01] )
You know, I had washed-out colours enough in Fallout 3, and I like colours.
---
Collectables.scr Set 'RequiredItem' to '1' for the following Items:
Molotov
Deobomb
Stickybomb
Pistolammo
Shotgunammo
Rifleammo
Made Nail'd Mod apply to all Firearms as well as some more Melee weaps (lol, nailed by a Handgun, get it?)
---

default_player_setup.scr At 'sub Items_' and above the last entry (money) I pasted:
Item("Craftplan_Deobombcraft", 1);
Item("Craftplan_Naildcraft", 1);
So it gives me those 2 Crafts upon starting a new Game at all chapters but the Prologue
---
default_player_setup_xxx.scr (logan, samb, purna, xian)

At 'Chapter(1)' insert the below entry, so it looks like the other Chapters;
use Items_Low();
---
Inventory.scr
Increased 'maxstackcount' to 60 for Medkits and Alcohol and some others.
Needless to say, you don't do this when playing with others; only when you want to have a BLAST for yourself (since I finished the game 2x now, it's time to have a blast!)