Reaper
Talk

3
1,271pages on
this wiki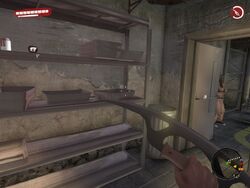 The Reaper is a sharp melee weapon featured in Dead Island. It is one of the few named weapons in the game that aren't the Legendary Weapons. It can be found in metal chests, bought from some merchants during the late stages of the game and looted from fallen zombies at the Bloodbath Arena DLC four Arenas. It is also a quest reward from Doctor Robert West.
The Reaper has a short range and very fast attack speed, although it is important to note that being primarily a farm tool the Reaper has little durability and requires constant upkeep.

"In times like these, you think people would pull together."
This article is poorly written. You can help Dead Island Wiki by rewriting it.