Legendary Weapons
Talk

10
1,179pages on
this wiki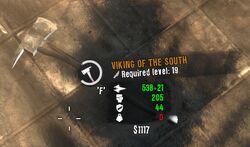 Legendary Weapons are unique orange name weapons in Dead Island obtained from metal chests, random drops or as quest rewards. They are often very powerful, compared to the basic version of the weapon, depending on the level at which they are obtained.
List of Legendary Weapons
All legendary weapons don't have any Name Prefix attached, while some are uniquely named (listed below).

"A lot of people around here need help. Talk to them. Maybe you can lend them a hand."
This article is a stub. You can help Dead Island Wiki by expanding it.