Diamonds
Talk

5
1,271pages on
this wiki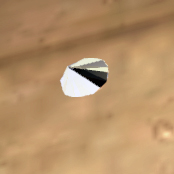 Diamonds are a rare and valuable (sold for $1500) miscellaneous item found on occasion as loot and quest rewards in Dead Island. Diamonds are used in the creation of the Developer's Craft blueprints, and for this purpose are required in larger quantities.
Usefulness
Edit
Diamonds are used to create Developer No. 1, No. 2, No. 3, No. 4, and No. 666 Crafts. It is best to not sell Diamonds if one is planning on crafting Developer Crafts or to buy something to not lose a lot of money on death.
Locations
Edit
The Town Hall in Todd Tanis' safe. (There's a very fast way to get an unlimited amount of Diamonds during the quest "Bitter Return", as seen in the video).
There is a small chance of finding them in Mugambe's wife's cupboard in the Abandoned Building when you complete the quest "In Cold Blood".
There is an extremely rare chance that zombies will drop Diamonds, e.g. when clearing the Church's yard of Walkers and the Ram there is a very small chance one of the Walkers will drop a Diamond.
Rarely, the cupboard in the nun's office belfries at the Saint Christopher's Church.
There is a chance the player could find diamonds inside the room where Amanda's camera is found in the quest "Show Must Go On".
Quest rewards
Edit
Diamonds can also be received as quest rewards from the following quests: