Crowd Pleaser
Talk

3
1,271pages on
this wiki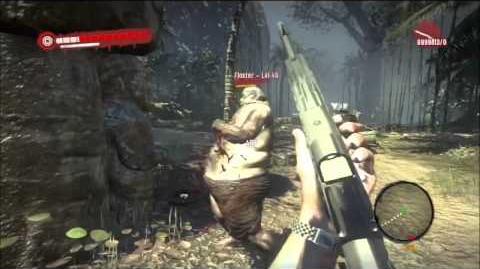 The Crowd Pleaser is a firearm featured in Dead Island. This unique shotgun is a Legendary Weapon. Like the other two Legendary Guns, it can only be obtained through random drops and in metal chests.
Like the other shotguns featured in the game, it uses the Shotgun Ammo found in different locations or created by the Hero at a workbench with the use of the Shotgun Ammo recipe.
A level 60 unmodified, fully upgraded version of his weapon wielded by Purna can have the following stats (note that any weapon in the game, even of exactly the same type, can have slightly different stats):
Damage: 716+313
Accuracy: 32
Rate of fire: 120
Reload speed: 60-1
Capacity: 8 shells
The Crowd Pleaser is based on the Franchi SPAS-12 shotgun.
In the 1995 science-fiction film Virtuosity, there is a scene where protagonist Parker Barnes instructs another character to hand him the "crowd-pleaser" in the backseat of their car; this turns out to be a SPAS-12 shotgun.