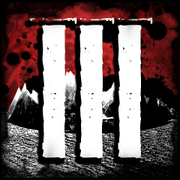 Act III is the third act in Dead Island. It is set primarily in the jungle area of the Banoi Island. The Hero will encounter their very first Butcher during the act. Later parts of Act III take place in the Laboratory and the Tombs, as well as other smaller areas.
Plot
Jin and the Heroes have now entered the Mingende Jungle. On the way to the River Village, they see that the bridge over Gaia Falls has been destroyed and must therefore travel the rest of the way by foot. Upon entering the village, they discover it has fallen victim to an assault. Matutero informs that Afran and his troops have stolen all their weapons.
Chapters
See Also
Ad blocker interference detected!
Wikia is a free-to-use site that makes money from advertising. We have a modified experience for viewers using ad blockers

Wikia is not accessible if you've made further modifications. Remove the custom ad blocker rule(s) and the page will load as expected.